Relaxing break in the beautiful lakeland setting
Vacation in a natural place
Relaxing break in the beautiful lakeland setting
Boat and fishing trips on Lake Võrtsjärv
With the COVID-19 safety label, trusted to us by Visit Tartu we confirm that we follow the requirements and instructions of the Government and the Health Board of Estonia established for our industry or field, that we keep up to date with the information, and that we help visitors comply with the infection-prevention guidelines on site.
Welcome to Kiviranna Holiday Home!
Lake Võrtsjärv which size is about 270 km2 (104,2 square miles) belongs to the Natura 2000 network and is an ornithology and a nature area of international importance. The lake and the shoreline area around it constitute lake Võrtsjärv conservation area.
Located right on the shore of the Lake Võrtsjärv Kiviranna offers You the private and peaceful family holiday and an idyllic setting in one of the Lake Võrtsjärv's most gloriously unspoilt areas. Breathtaking lake views, tranquil surroundings and wonderful lake tours are Yours to enjoy.
Lake Võrtsjärv Visitor Centre in the mouth of river Emajõgi is within 5 minutes drive. Lake Võrtsjärv as a Natura 2000 area offers the most exiting nature experiences for nature lovers.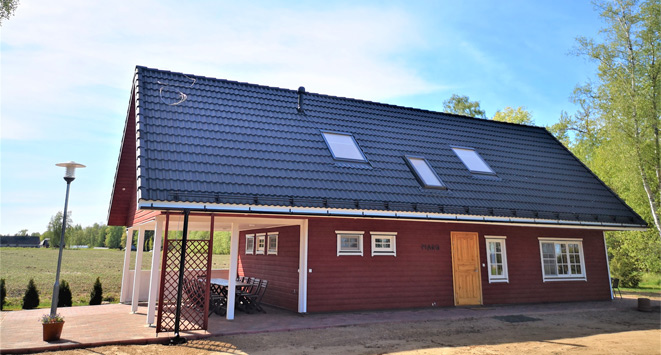 This holiday home  accommodates up to 12 persons.
There is a living room with fireplace, TV and music box, a small kitchen, also a sauna with electric heater, showers and toilet. Hot tube outside offers relaxing feeling especially at winter time.
Each house can accommodate up to 6 people. The cottages are equipped with a kitchenette, TV and music center, a small library, shower corner with WC and free WIFI.
Iglusauna is located on the beach in summer and in front of the door in winter.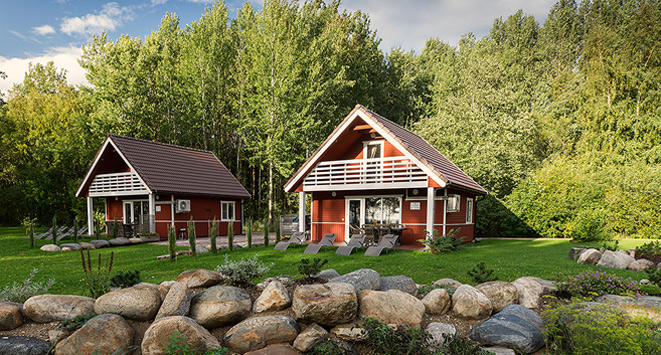 There is 1 bedroom with twin bed and 1 bedroom with 4 single beds. In the living room there is  folded sofa, TV and music box,  and  kitchenette. In shower room there is a WC and washer.
Outside swimming pool is included in the price.